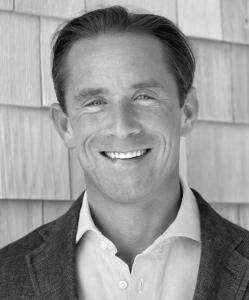 Walker Brock has dedicated his career to creating value in a variety of for-profit and non-profit sectors.  As Managing Partner of Canongate Companies, he takes a hands-on approach to every project, investment or acquisition in which the firm engages.
Walker is a co-founder of Canongate Companies and has led the firm's value-add, ethically based business model since formation in 2009.
Walker bas been directly involved in the ownership, management or construction of more than half a billion dollars worth of real estate transactions along the eastern seaboard.  Walker began his career in real estate in the multifamily business at a family-owned firm based in New York that owned an extensive portfolio from Boston to South Carolina.
Since forming Canongate, Walker has been involved in the ownership and development of office projects, light industrial, multifamily, and single family residential.  Walker has successfully built multiple service and consumer goods companies from the ground up, in industries from extreme sports to food and beverage and consumer packaged goods.
Walker is past Chairman of the Board of Charleston Waterkeeper, a former board member of River Network, a board member of Charleston Horticultural Society and has served in multiple capacities at the Coastal Conservation League and Historic Charleston Foundation.
Walker holds an M.A. from the University of St. Andrews, Scotland.  Walker continues to seek value-add opportunities in real estate, start-up and advisory businesses.